Product Description
From impact resistance to a low carbon footprint, Ingeo PLA grades provide an unmatched portfolio of advantages in 3D printing filament. Our specialty grades 3D850 and 3D870 were developed specifically for manufacturing 3D printer monofilament. These grades have excellent processability and printability, as well as improved impact resistance in printed parts.
Monofilaments made with Ingeo PLA have notable 3D printing characteristics such as precise detail, good adhesion to build plates (no heating needed), less warping or curling, and low odor (no strong, greasy, or oily smell while printing). These properties make this grade well-suited for 3D printing using many different types of printers and for a broad range of printing applications.
| | |
| --- | --- |
| name | PLA raw material |
| material | PLA(Polylactic acid) |
| place of origin | JILIN CHINA |
| density | 1.28g/cm3 |
| color | Milky white |
| melt point | 120°C |
| certificates | SGS |
| minum order quantity(MOQ) | 20mt |
| payment terms | T/T,L/C,western union, |
| delivery time | 7-15 days |
| melt index | 7-10g/10min |
| yield strength | 20mpa |
| elongation at break | 85% |
| flexural strength | 55mpa |
| flexural modulus | 2152mpa |
| impact strength | 5KJ/m2 |
| suggested ratio | 1%-3%,it depends on products' requirements |
| moisture content | 0.5% max |
| apearance | granule with equal size and color |
| application | household appliances,toys,packing material,packing box,packing tray,wire,cables,building materials and so on |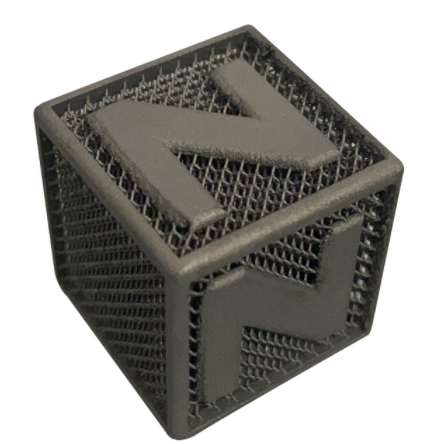 Xingbang High Molecular Materials Co., Ltd.
Founded in 2008 by Williams Wang in Ningbo, China, Xingbang started as a pure trading enterprise. Focus originally was on PVC additives from the overseas to suit the needs of the China domestic PVC finished and semi-finished products.
Since then the company constantly expanded to the today`s Scales. In 2019, Xingbang`s turnover is 20 million US dollars.
Xingbang carries on the original and still core business in PVC field. But today, Xingbang is not only invloved in the traditional Chemical and plastic addtives, but also we are expanding our business to include the most user-friendly, non-hazardous products in the industry and hold ourselves to the highest quality standards, ensuring that our products always provide superior value and performance.
All businesses have gone through continues developement throughout the several years encorporating new fields of operation beyond mere trading. We are trying to make the joint development of the bio-based products with our global partners.
Today, we're bringing bio-based chemical platforms to China market. Our goal is to continue striving for excellence with unique technologies, developing high-quality solutions and creating value for our customers. In the meantime, Xingbang is highly anticipating that more overseas` premium manufacturers who are involved in bio-based plastics and chemcials and other latest technologies which are representative and tendency in current could get connection with us to jointly develop vast China market.
Company Name: Xingbang High Molecular Materials Co., Ltd.
Product/Service: Bio-based plastic additives , Bio-based polymers materials , Bio-based raw materials , Bio-based chemical intermediates , Sales agent
Contact Person: Mr. Williams
Tel: 86-0574-89137630